Our Lady of Grace Mary Statue IDOL
Watch this short video advertisement for a Mary statue and it becomes obvious how important Mary is to deceived Catholics. Such advertisement, and subsequent sales, are the result of people just believing what they are taught by Catholic leaders rather than reading and believing the Bible.
Mary is called "Our Lady of Grace"! WHY? Catholicism teaches their 1.2 billion followers that ALL "grace" is dispensed through Mary. Hence, Mary's mythical and fabricated title.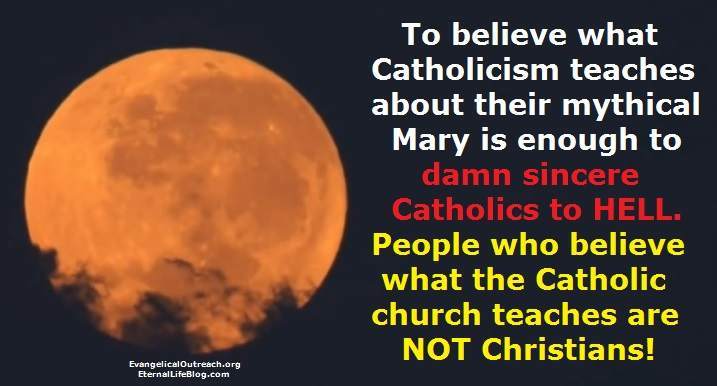 That is idolatrous enough, but it gets worse. In this video ad, she is presented as our protector, our refuge, our mediator and heavenly mother! Catholics KISS and bow before Mary statues and certainly this one will be no exception!
Though the price for this Mary statue wasn't divulged, it costs
$46.95.
So for that amount
you can have your own personal Mary idol of "Our Lady of Grace," which is MUCH CHEAPER than the Catholic first class relic of Alphonsus Liguori which costs $450! Idol making has been a lucrative business for at least 2,000 years (Acts 19:24,25) – and certainly selling Mary statues in our day has brought in financial gain too.